The Sumerians were an ancient people from southern Iraq, who built the world's first civilisation. Historians credit them with inventing writing, mathematics, literature and the wheel. The thousand year Sumerian civilisation rose and fell while mammoths still worked the earth.

Ancient Sumer is the land where the Tigris and Euphrates rivers meet the sea – the southern part of Mesopotamia. The coastline was further north than today, the land was greener, and the rivers ran a different course. The cities of Sumer stand now as ruins in the desert.
At first glance, Sumer seems an unlikely place for cities. Unlike in Egypt, river floods were violent and unpredictable. Few trees grew and metal was scarce. The soil of southern Iraq is notoriously prone to salination. The Sumerians learned to tame the rivers and build canals to extend them inland, where they grew wheat, barley, chickpeas, onions and other crops. As timber was scarce, they built houses and temples from clay and sundried mudbrick.
Sumerian was a language isolate, meaning it bore no relationship to the neighboring Semetic and Indo-European tongues or any language spoken today. The Sumerians could have come from India, North Africa or land now swallowed by the Persian Gulf. Their many stories include that of a flood from long ago.
Cuneiform script involved etching symbols into wet clay using a reed stylus. It is from their extensive writings we know so much about Sumerians today. They recorded stories, hymns, inventories, poetry, and the deeds of their kings. The world's oldest known piece of literature – the Epic of Gilgamesh – was first written in Sumerian.
The Sumerians organised cities through complex bureaucracies. They knew how to measure weight, sail, study the stars, tax and build city walls. Sumerian armies marched in tightly packed units of spearmen, backed by archers and wagons drawn by donkeys. Their merchants traded with their neighbours, including those as far afield as Africa and the Indus Valley. They imported not only wood and metal, but ivory, lapiz lazuli and gold.
For most of their history, the Sumerian cities were independent, ruled first by priests and then 'big men' or kings. Around 2400 BC, Eannatum, king of Lagash, took over Sumer by force and proclaimed his victory on the Stele of Vultures. He was in turn overthrown by Lugal-Zage-Si of Umma, who fell to Sargon a Semetic speaking king from Akkad in the north. Three centuries later, the Akkadian Empire fell to raiders from the mountains and Sumer returned to native rule – this time by the kings of Ur.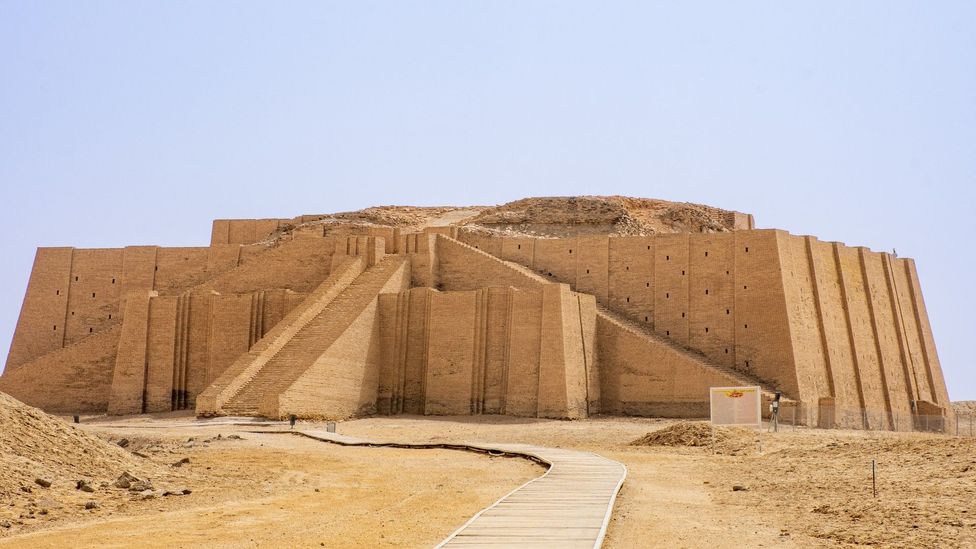 The 'Third Dynasty of Ur' ruled Sumer for a century. King Ur-Nammu inscribed a code of laws, predating the more famous and harsher Code of Hammurabi by three hundred years and built the Great Ziggurat of Ur, which still stands today.
Climate change was Sumer's downfall. Centuries of bad practice led to exhaustion of a soil plagued increasingly by salt from the mountains upstream. In place of wheat, farmers grew barley. Semetic speaking tribes pushed into Sumer as drought and famine forced them from the Syrian Desert. As the price of bread shot up and trade collapsed, invaders ravaged the land. Ur and its dynasty fell around 2,000 BC.
As the people of Sumer abandoned their cities and dispersed across Mesopotamia, their spoken language died out. Written Sumerian, revered by the Assyrians and Babylonians who followed, survived as a language of temples and priests for another two thousand years, much as Latin did in the west.