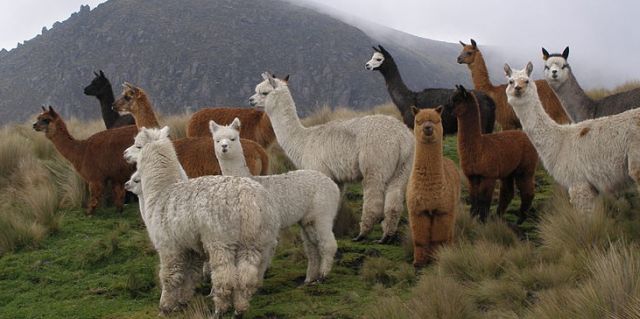 Why don't we farm hippopotamuses for their meat? They are fat enough. Why can we ride horses but not zebras? Why did humans domesticate some animals but fail with others?
In Chapter 9 of Guns, Germs, and Steel, Zebras and Unhappy Marriages, Jared Diamond describes the 'Anna Karenina Principle.' That is: 'Domesticatable animals are alike; every undomesticable animal is undomesticable in its own way.' For an animal to be domesticated it must meet a strict set of criteria. Any animal not meeting them cannot be domesticated.
Diet. Domestic animals must be fed en masse for cheap. Carnivores and picky herbivores who cannot eat grass or grain fall short.
Growth rate. Domesticated animals must grow quickly to be worth raising. While elephants and gorillas take 15 years to reach full size, a cow takes two.
Problems of captive breeding. Many animals refuse to mate in captivity and thus cannot be bred.
Nasty disposition. Aggressive animals cannot be domesticated. We cannot ride zebras, for example, because zebras are wild and vicious. In zoos they bite more people than tigers. Wild hippopotamuses kill more people than crocodiles.
Tendency to panic. Being fast, unpredictable and easily panicked, deer and antelope are too difficult to herd. Reindeer are an exception.
Social structure. Domesticated animals need to be comfortable in large groups and a rigid hierarchy which humans can take over. Antelope and bighorn sheep are too territorial and will fight each other instead of cooperating as domestic sheep and cattle do.
Domesticated is not the same as tamed. Many animals can be tamed, that is behaviourally modified to cooperate with humans. Domestication requires selective breeding of a new species which cooperates with and serves humans. It is how a wild boar becomes a pig. So while elephants and horses can be used for transport and warfare, elephants are too difficult to breed in captivity and therefore cannot be domesticated. Tame elephants have to be captured from the wild.
Of the 148 species of large herbivores which could provide food and/or transport to humans, only 14 are domesticated:
sheep (descended from the mouflon sheep, Middle East)
goat (bezoar goat, Middle East)
cow (aurochs, Eurasia/North Africa)
pig (wild boar, Eurasia/North Africa)
horse (Ukraine)
Arabian camel (Middle East/ North Africa)
Bactrian camel (Central Asia)
llama/alpaca (guanaco, Andes)
donkey (African wild ass, North Africa)
reindeer (northern Eurasia)
water buffalo (China/Southeast Asia)
yak (Himalayas)
Bali cattle (banteng, Southeast Asia)
mithan/gayal (guar, India/Southeast Asia)
Dogs, although not 'large' or herbivorous, tick the boxes. Jared Diamond argues that, like pigs, dogs are in fact omnivores.
The benefits of domestication are many. Some of the above serve as beasts of burden, others a source of clothing or milk. All could be eaten, allowing for bigger populations. Warriors on horseback held a massive advantage over those on foot.
There is a correlation between where these species originated and where human civilization developed. 13 of the 14 domestic herbivores originated in Eurasia and only one (llamas) in South America. Australia, North America and southern Africa had none. It is no coincidence that five domesticatable species originated in the Middle East, the cradle of civilization. However, it was not only animals; the distribution of wild grains was also a deciding factor in where the first civilizations were born.
Sources: Jared Diamond – Guns, Germs, and Steel: The Fate of Human Societies